Product Information Management on daheim.de by Segmüller
segmueller.de is an eCommerce offer of the Segmüller chain of furniture stores, one of the top 4 furniture retailers in Germany. Segmüller furniture stores are known for high-quality products, top-notch service and professional purchasing advice.
Product Information Management – a must-have in the furniture business
50% of the ten best-selling furniture retailers in Germany are still not present in eCommerce. There are two reasons for this: data collection, in particular the dimensioning of the products, and logistics are very complex. This is where Alterra PIM comes in and creates a decisive competitive edge: complex product data can be captured, kept up-to-date, and exported to the relevant channels with reasonable manpower.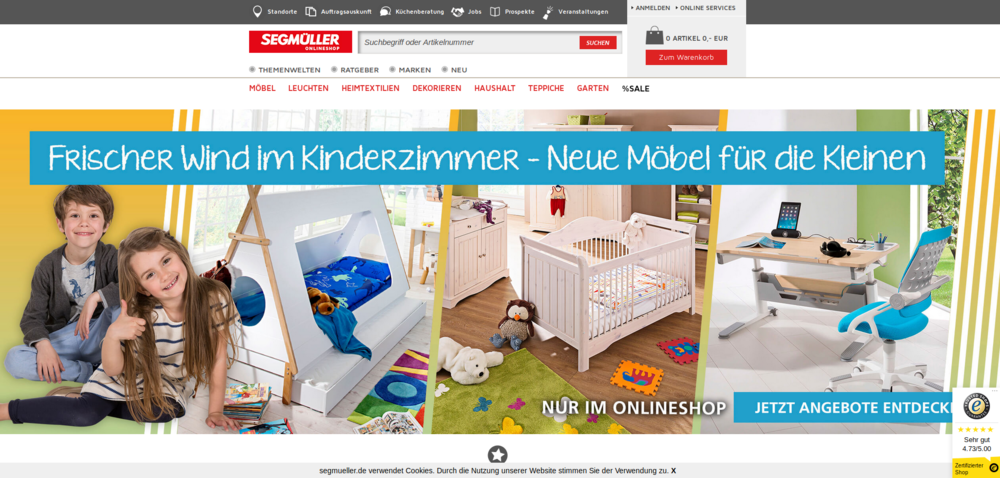 The web shop was set up with Magento Enterprise.
The core element of the eCommerce platform is a very extensive product data pool that is filled from three sources: the ERP system, the marketing and sales team, and a photo studio.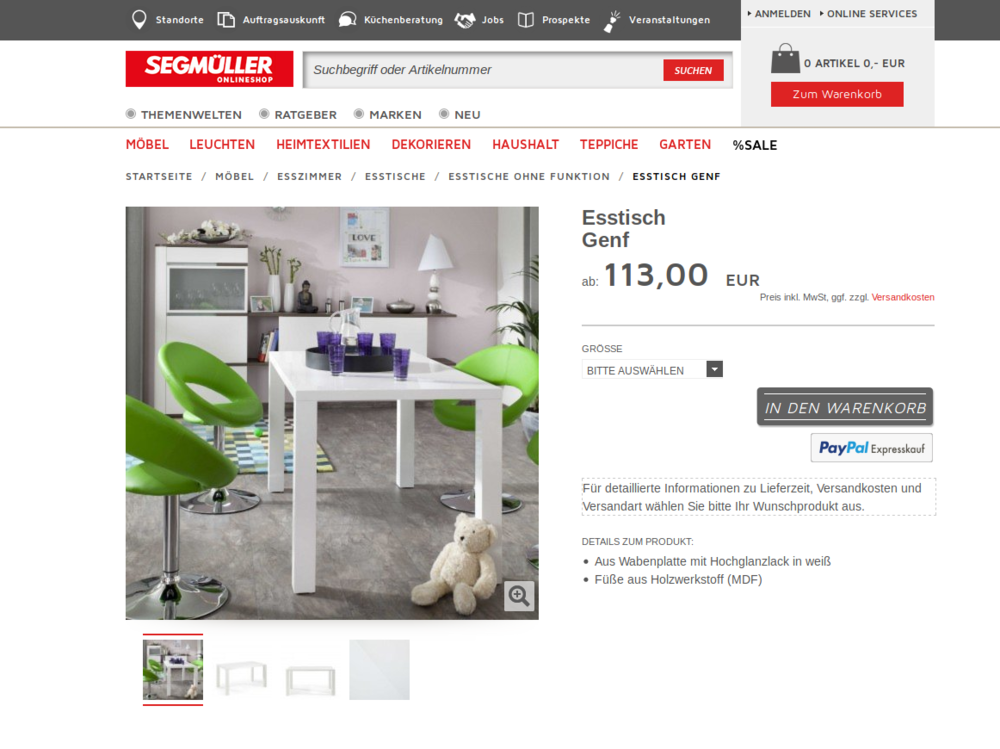 PIM system and Magento
On the web shop's output channel with interfaces for product data synchronization, eCommerce agency mediawave established connections to a logistics service provider and a payment module. In the web shop, a FACT-Finder smart search feature and also a product filter could be integrated – which both work smoothly as the required product details are made available via Alterra PIM.
With daheim.de, Segmüller first and foremost aim to attract people beyond the typical furniture store customer. In contrast to the real-life furniture store that provides as much as possible in-house and maintains a fleet of around 400 vehicles, daheim.de relies on external service providers.
One product data pool – many service providers
In an article published on August 8, 2013 Internet World Business wrote: "The eCommerce team established last year is small; many experiences are still ahead", said Patrik Holtz, Head of eCommerce for daheim.de. "The company first had to develop its online expertise."

mediawave implemented the Magento shop, logistics are provided by FIEGE, payment services by EOS, and online marketing by Blue Summit. For tracking, daheim.de relies on Adobe. Photography was outsourced, too. "This is not only a matter of capacity constraints at our in-house studio", said Head of eCommerce Holtz. "Online has a visual language that is different from that of traditional furniture brochures."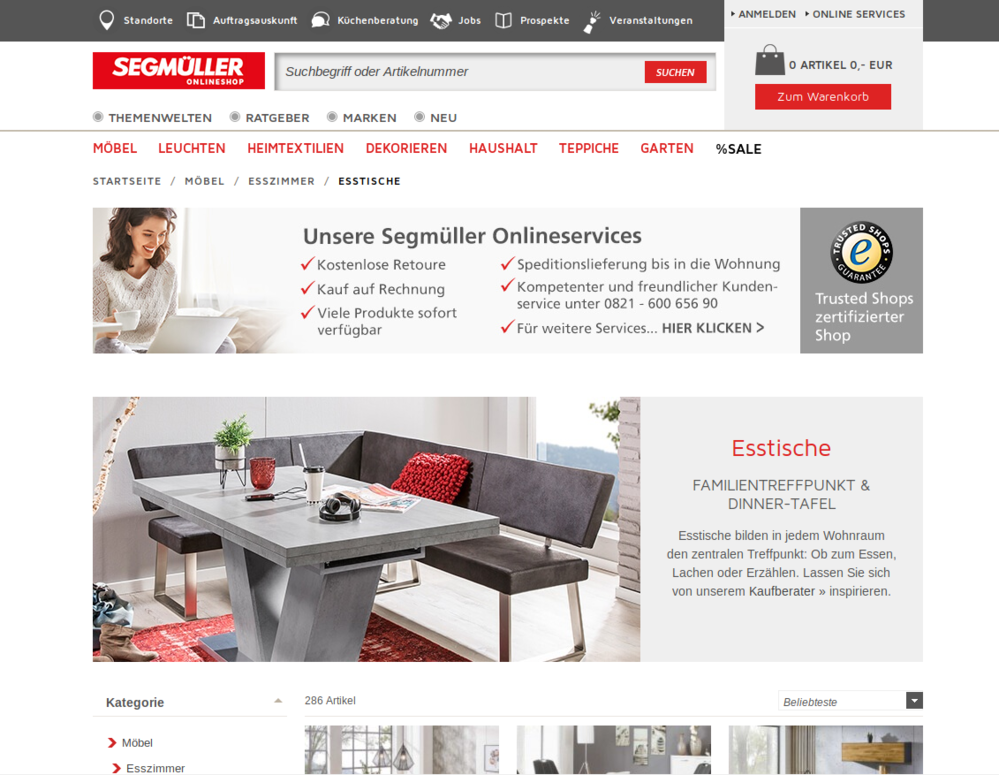 To ensure that all involved service providers can work on the product data pool and product information management runs smoothly, Segmüller rely on the Enterprise Product Information Management System Alterra PIM. This system allows to assign read and write permissions in a differentiated way to individual user groups thereby distributing the responsibility for the production and processing of high-quality product data to several shoulders.
The most important facts about the project
Product data pool with many technical attributes
Image data pool with link to the external photo studio
User management with groups and roles
Web shop: Magento interface.
Web shop: Spryker interface.
ERP: Microsoft Dynamics AX interface.
ERP: SHG Cogito Retail interface.
Software used in eCommerce: Alterra PIM, Magento, Drupal, FACT-Finder.